1. Register a account and log in the allpreset site.
2. Go to the manage

3. Add new preset

4. Write the preset infomation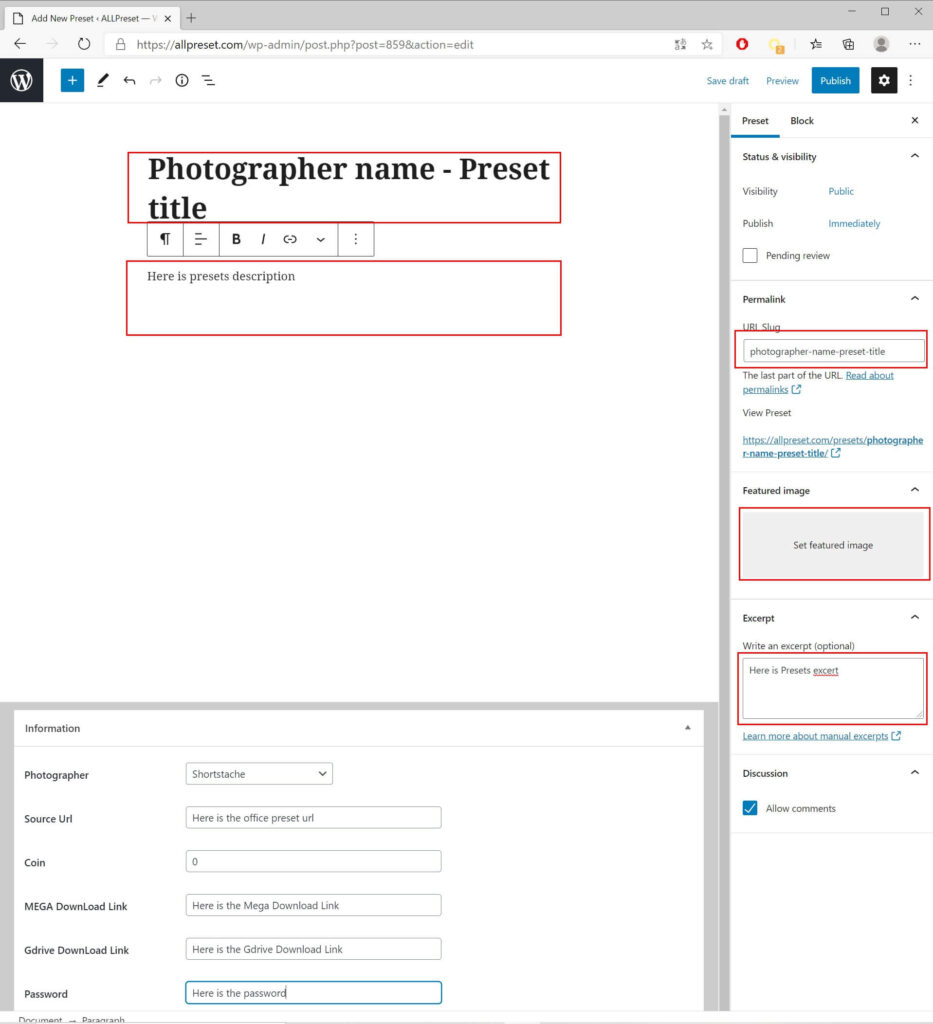 Notice:
The preset title is best in photographer name + preset name format, for example Brad Matthews – The Master Collection
The preset description just copy from the office site
Delete the extra '-' in the URL Slug. The best slug is brad-matthews-the-master-collection. brad-matthews—the-master-collection is bad.
Just download the featured image of office site and set to our featured image.
Just copy the preset title to the Excerpt.
Must select a photographer
Must input the Source url, for example https://bradmatthews.co/collections/presets/products/the-master-collection
Must input download link, don't have to write both of gdrive and mega
When password is setted, someone must input the correct password to get the download link. If the preset is secret, just set the password.
The coin set to 0.
5. Check and Publish